About Us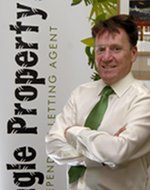 Jungle Property is owned and managed by me, Tom Morgan.
In 1989 I was posted to Saudi Arabia and overnight I became an 'accidental landlord'. Over the next 20+ years I used the services of numerous letting agents and was to experience only pockets of excellence in a sea of mediocre customer service.
Some time later I returned on leave from Saudi Arabia to find my home had been trashed. The agent who I was paying to manage the property offered little explanation and on investigation I found out the tenant had a history of anti-social behaviour. I knew I could do better.
In a career spanning several industries, I have developed a healthy obsession for great customer service. Understanding what it is that customers value and efficiently and effectively delivering that value gives Jungle Property its purpose. Our Golden Rule is to treat people as we would expect to be treated if we had the same need. Toyota, Virgin, Apple, Zappos and Disney who all strive to delight their customers have inspired my passion for great customer service. I now bring this passion to Jungle Property.
As well as my experience as a landlord I have, over the last 25 years been the occasional tenant, so had the fortune to experience 'both sides of the coin' in the private rented sector.
With our 'hands-on' fresh approach to letting, backed by our 100% Satisfaction Guarantee I hope you take the opportunity to experience our award-winning service.
If you have any questions about letting or renting including aspects of landlord and tenant law or just want to talk about the weather, please don't hesitate to give us a call or e-mail us here.
Happy to help
Tom Morgan
Residential Letting Specialist - Jungle Property