£200 Welcome Bonus for Landlords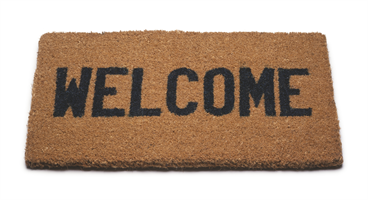 Not 100% satisfied with your current letting agent? Switch to our award winning service and receive a £200 welcome bonus (25/06/2012)
We understand first hand how frustrating it can be if your letting agent is not performing as you expected but why settle for second best? Switch your fully managed property to our award winning service and we will give you a £200 welcome bonus for every property you switch.
Switching to Jungle Property has never been easier as we will walk you through these simple steps:
1. You terminate your contract with your current agent – Details of how to terminate your contract will be contained in your Client or Agency Agreement. This can be done at any stage of a tenancy. We are here to help if you have any questions about terminating your contract.
2. You sign a contract for our Full Management service – We will provide you with a contract for your review beforehand.
3. We arrange the transfer with your current agent – This will include transfer of paperwork, deposit and keys as well as informing your tenant.
4. You receive a £200 welcome bonus – We will credit this to your bank account the day the transfer is complete.
Key Benefits of our Full Management Service
£69 Per Month – Any Property Size
• No Set-up Fees – Ever!
• No Re-Let Fees – Ever!
• No Hidden Extras
• No VAT
• No Minimum Contact
Throughout the tenancy we:
• Carry out periodic inspections
• Arrange repairs and maintenance
• Provide FREE gas boiler servicing and gas safety checks (Gas Safety Record)
• Carry out inspection & testing of electrical equipment
• Manage out-of-hours emergencies (24/7)
• Do not charge fees for extending, renewing or terminating tenancy
• Provide 24/7 access to specialist advice
Ask about our 100% Satisfaction Guarantee and Fair Fees Promise.
Details of just how satisfied our customers are can be found here Customer Satisfaction
There is no need to settle for second best!